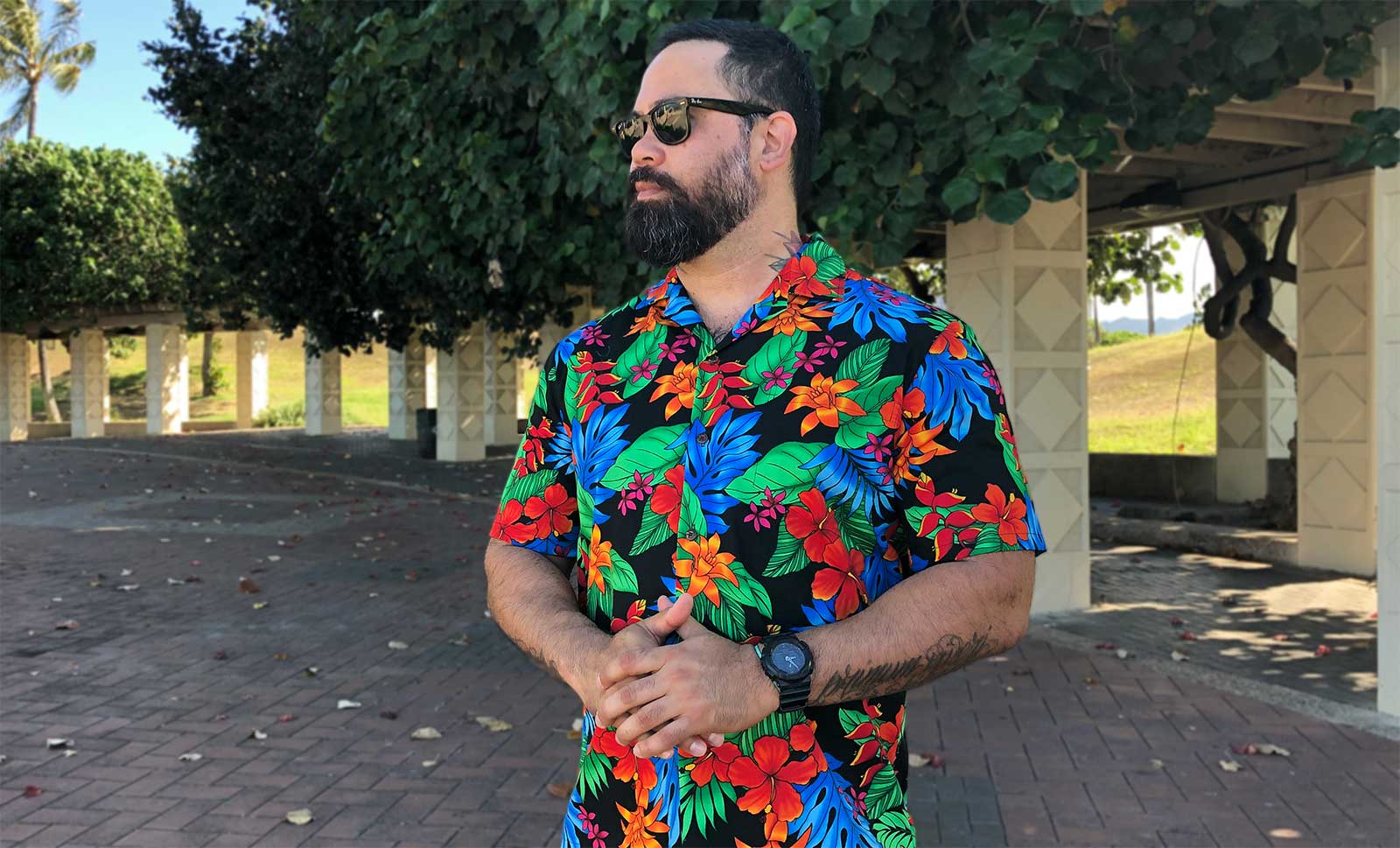 All-Over Print Hawaiian Shirts
Be simple but bold in your outdoor fashion by wearing a colorful all-over print Hawaiian shirt from AlohaFunWear.com! We have been bringing aloha fashion to free spirits from coast to coast since 1999, and the all-over print remains the most popular form of Hawaiian attire. These men's novelty button-down shirts have a single-tone background with a basic pattern that covers the entire shirt - top to bottom, front to back, around and around. These 100 percent cotton short-sleeve Hawaiian shirts for men are lightweight, breathable and comfortable so you will enjoy wearing them as much as others enjoy looking at them. It's uncommonly great style that's fun for everyone!
Each of our islander Hawaiian shirts has a theme that embodies the care-free positivity of the Aloha lifestyle while also capturing your unique personality. Want an orange Hawaiian shirt covered in tropical flowers? Perhaps a purple Hawaiian shirt that features parrots playing musical instruments What about a white Hawaiian shirt wrapped in the breakfast in the breakfast of champions (aka beer)? These are just a few of the dozens of options you'll find in our store. We carry Hawaiian shirts in sizes from small to 4XL, so you can get a short stout Aloha shirt, a large tall Aloha shirt and everything in between.

Need a large order of shirts for your company or group? Visit our B2B page to learn more about big discounts on bulk orders of vintage Hawaiian shirts and other aloha apparel. Every single all-over print shirt we offer is made in Hawaii, infusing them with our personal connection to Aloha culture. Our customer service is top-notch as well - instead of directing people to different departments, we have a single expert staff member that answers all phone calls and emails. (They really like talking to people.) Visit our Aloha lifestyle blog to learn more about Hawaiian styles and how to get the most out of your new shirt!