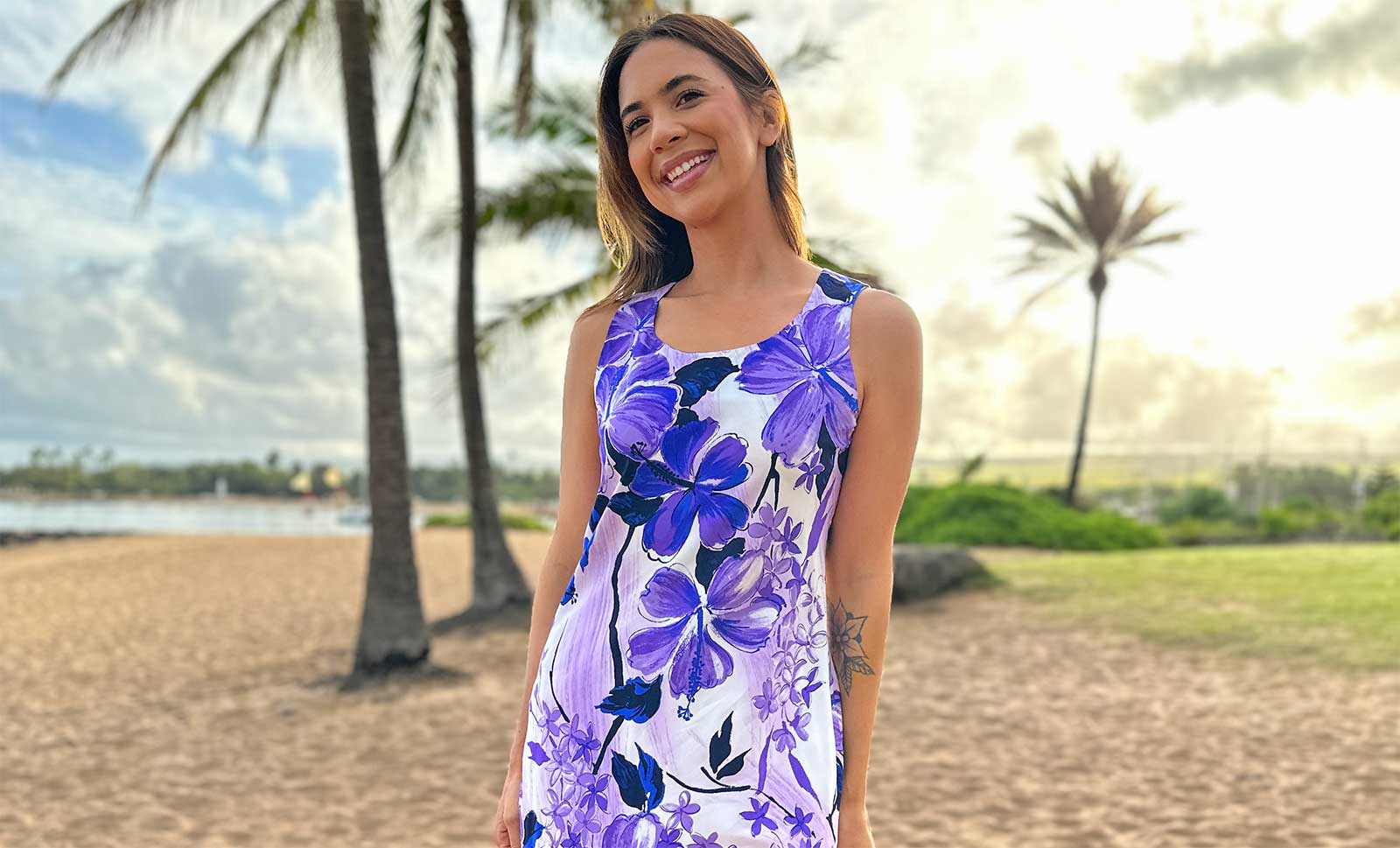 Make your wardrobe a little brighter with the bold, colorful prints of these Hawaiian dresses and muumuus. At Aloha FunWear, we've put together a collection of supremely stylish and undeniably comfortable Hawaiian dresses for women. These frocks are the perfect fit for fashionistas hoping to embrace the laid-back island life, even if it's just for a day. When you slip into any of these lovely Hawaiian sundresses or muumuus, you'll instantly exude relaxed island vibes, no matter if your toes are currently touching the sand or the nearest beach is miles away.
While we're all about that laid-back lifestyle at Aloha FunWear, we don't intend to limit your dress options to casual occasions. In addition to our flowy sundresses that are perfect for easygoing events, we also feature beautiful women's dresses in our collection that are stylish and stunning enough to wear to beach weddings, themed parties and more - like our popular full-length Hawaiian dresses. We even have beach wedding attire for the bride and groom!

Embrace the modern aloha lifestyle with these fun, flirty and flattering Hawaiian dresses. Every day feels a little more like an island getaway when you're sporting one of these stylish outfits. Plus, you'll be paying homage to one of the most notable fashion traditions in Hawaii, where garments were originally design with floral fabrics from China and Japan. These gorgeous dresses are the modern descendants of that popular style, complete with colors and cuts that suit today's trends.

Since 1999, we've been providing some of the best Hawaiian fashions for men and women. Our Oahu-based company offers superior customer service as well, and group discounts are available. Stock up on Hawaiian dresses and muumuus for every occasion by shopping the quality selection at Aloha FunWear.