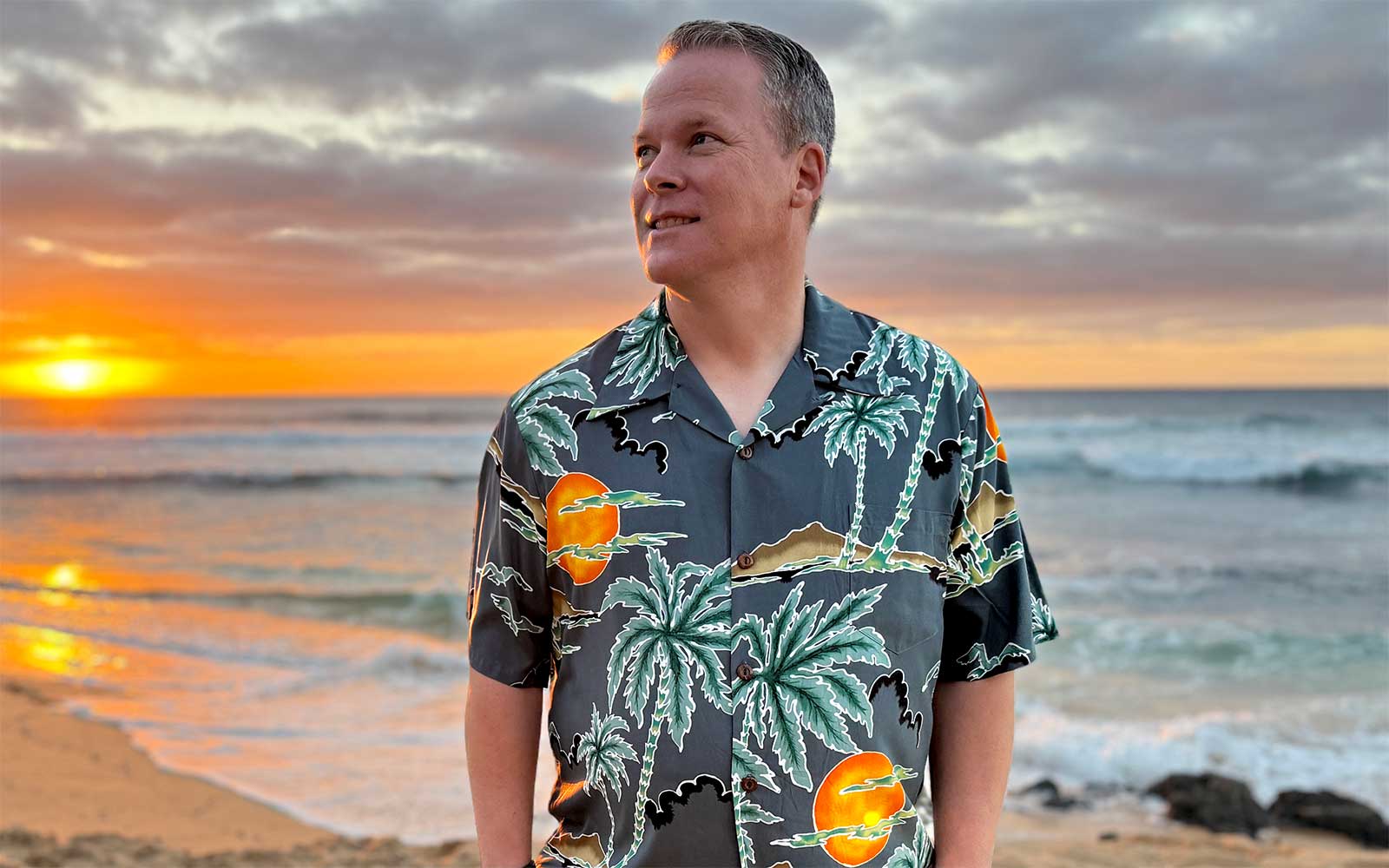 Retro & Vintage Print Hawaiian Shirts
Who says that nostalgia is a bad thing? The early days of Aloha shirts, from its development in the 1930s to just before the beginning of Aloha Friday in the 1960s, saw apparel that was more like wearable art. Our vintage Hawaiian shirts allow modern Aloha men to experience this era of premium fabrics and expressive patterns. Putting on one of these silk Hawaiian shirts is like stepping into a time machine and going back to the era of Elvis Presley, Don Ho and President Truman - all of whom famously decked themselves out in Aloha apparel. You can too by shopping at AlohaFunWear.com!

Our authentic Hawaiian shirts with vintage prints are designed and made by Avanti Designs, a local Honolulu company that is as committed as we are to genuine Aloha attire. Each one is inspired by classic Hawaiian shirts as well as the local culture in the time before Hawaii even became a state. Their retro Aloha shirts are made of 100 percent Crepe de Chine silk which is soft as a feather and light as air. This material flows and falls in the wind in a way that exemplifies the carefree spirit of the people wearing them. Patterns and designs range from palm trees to Hawaiian maidens that grab people's attention.

We have a great selection of high-quality vintage Hawaiian shirts for sale that are cool and comfortable for those hot summer days. Men of all ages can appreciate the tropical style of these retro island shirts that come directly from the island. Customers around the world have trusted AlohaFunWear.com since 1999 for quality genuine Hawaiian apparel and dedicated customer service, and now this modern company can help you go vintage as well. Our blog is filled with other ways to bring time-honored Aloha lifestyle and attitude into your day-to-day being. It all starts with unique retro shirts that have a price match guarantee!