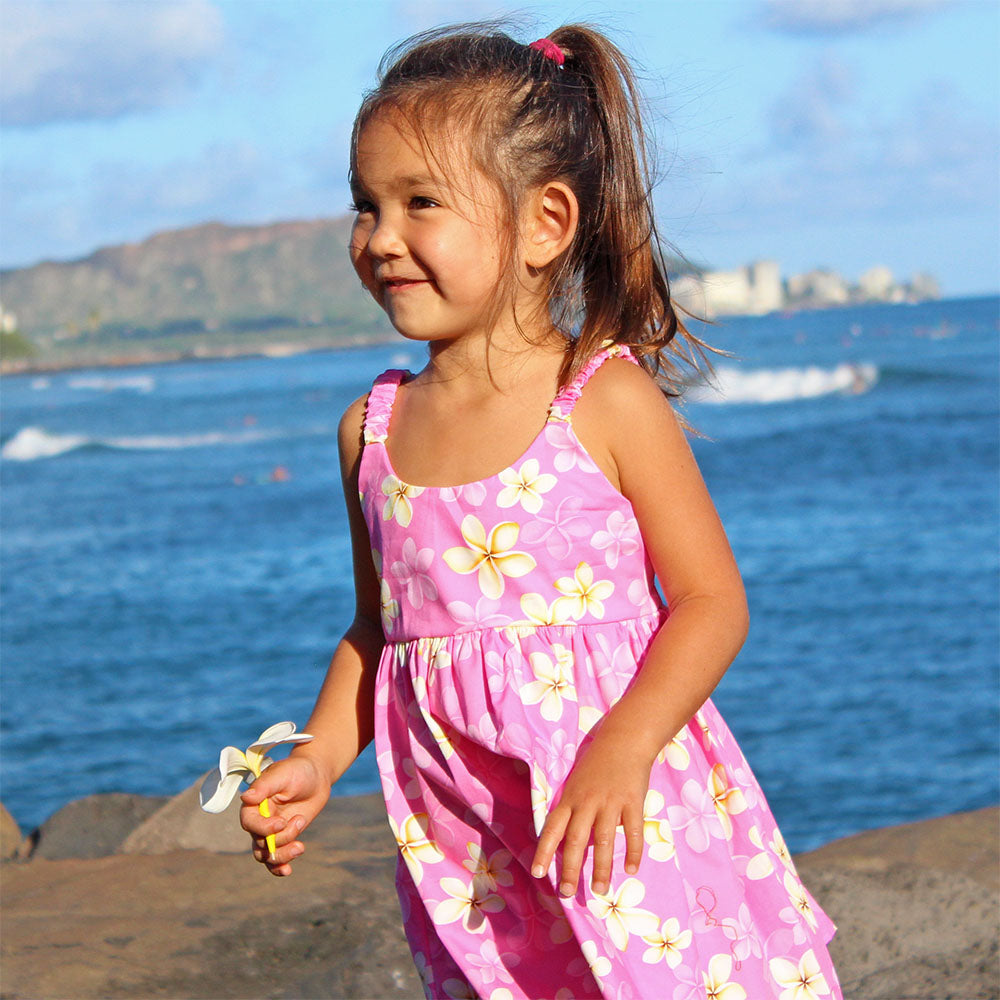 The Aloha life is one for every age group and gender - because we believe anyone can live a positive, affectionate life. If anything, with their innocence, your little girl is even more capable of the good feelings and expressions that Aloha exemplifies. So why not drape them in a Hawaiian girl's dress from AlohaFunWear.com? These adorable outfits are kid-friendly in their designs and themes but still have the same spirit at their core. Our Hawaiian clothes for girls are durable, relaxing and delightfully comfortable, making them the perfect family accompaniment to our Hawaiian dresses and shirts for Mom and Dad.
We include many of the same features on these girl's Aloha dresses as on women's dresses - just on a small scale for your little princess. Our girl's summer dresses are made from either 100 percent cotton or fine rayon that is flowy and light. We have spaghetti strap Hawaiian dresses, tube dresses, bungee dresses and other styles. Most dresses have either adjustable or elastic straps along with elastic in the chest or waist for a comfortable fit that doesn't squeeze. In some cases, you can find matching shirts and dresses in adult sizes to deck out the whole family in photo-worthy designs.

Dresses are available in sizes as small as 6M, so you can get a baby girl Hawaiian outfit up to elementary school sizes. There are a lot of colors and patterns to choose from, but we're sure you can find something that will have your little girl squealing with delight. We keep prices low on kid's attire as well so parents can afford to introduce them to Aloha fashion. If you're not sure what to get or want something you don't see in stock, call or email our dedicated customer support representative who will be glad to assist you. With our made in Hawaii dresses, they'll soon be Aloha for life!